Spanish Goddess Seduces a Lover Ch. 05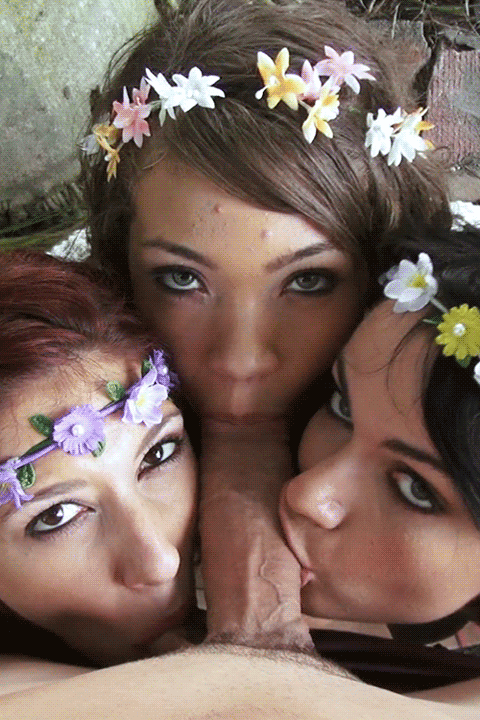 Please vote and comment
Chapter 5
I was astonished at what Anastasia said shaking my head over and over.
"So this whole thing was a manipulation of me!" I exclaimed.
She put her hands on mine and I tried to pull away as I put my head down.
"Look at me, look at meeeee. Las nigh I had the best sex of my entire life with ju, just ju and me together. I know you liked it right? Anastasia said
I shook my head yes. "Best fantasy I had, came true." I said.
"OK then we did these. JU and me, we made amazing love las nigh, so high I passed out in ecstasy. I was the happiest most content woman. I finally, at aged 40… had the most amazing orgasmic convulsive sex of my life with Ju. Ju are smart and I know you know how to please woman. You have decades of practice. I knew this two weeks ago when I was in the store. I wanted to be able to come close to the passion you have as a lover so I asked her for help. I got Cosmo, I went on the internet, I did research, I bought the perfect outfit and perfume. I wanted to please a man who is a master lover. The Love Guru.
I know… by the way your underwear, our under things was soaked… completely thru… with our love juices that's eats something special, eat was very right last night. Our passion for each other was boiling. JU and I, together we made magic. A Majeek that some people don't dream of. I know I used to wonder eef there waz more to sex, with him, than a little fucking. He rolled over and went to sleep. Something, more… than something… Everything had to have been corrrrect las nigh, Righ? She said as she looked into my eyes.
"Aye" Anastasia said as she put her hands up and started wiping her eyes. She was starting to cry and shaking her head. I was looking at her and worried something terrible was about to happen as my mind raced. Now I thought that it was a one time fantasy and it's over she's dumping me. She's moving on…
There was only silence for a while as she sipped her coffee.
I thought quickly about last night trying to etch the events into my mind as they unfolded so I would never forget a once in a life time fling with a goddess. I was looking at every detail of her face, and eyes, her hair, forearms. I could just make out her olive skinned curvy thigh peeking from the robe under the table. Her amazing calves so soft to the touch and her pink toenails in the flip flops. Then about last night… we bumped into each other in the doorway. Trying to get my pants down, her seductive dance with her hips jutting out to me. She helped me get my pants off. The slowness of getting her ready for phalas enormes as she called it. Her words I played over and over as I was inside her soaking wet tight as a virgin pussy. Her constant moaning as I fucked her into orgasmic convulsions. I had never been with a woman who enjoyed sex with me so much. And then the searing I felt as I erupted for the first time in 6 years into, not just… any pussy, but the one of a Hot Curvy Spanish Goddess.
As I looked at her now she put down her coffee cup and reached out her hands to take mine looking me in the eyes our eyes dancing back and forth.
"Aye Aye Aye!!! am falling in Luff wheff you. I am… I just realize these instant… JU make me so happy a love seek slave to your passion for wooo-man.
Eef I wanted ju to be so happy… then it can be anything else. Amore. I can stop thinkkking about ju every mineet. JU… half me now… wrapped around you little feen-ger. I am hopeless in luff with…
usted amante de la polla enorme maestro (you huge dick master lover)
Aye Aye Aye!!! el coño se sale para usted ahora (my pussy is leaking for you now)
Take me, take me now, I want ju some more, come an Fuck me." Anastasia said.
She led me back to her bedroom holding onto my hard dick with one hand leading me along.
As I was reaching for her hips she suddenly changed her tone.
"No, no touching me, YET, I have another surprise for ju…" She said in English then
"Aspirando eso dick gordo en dicha orgásmica." She said in Spanish.
(Sucking that fat dick into orgasmic bliss.)
"Cummmm, along now, as I, show, you my skills… at sucking deek!" She said in English as we entered her bedroom.
"Take off that robe, but… it does… luke really cute on ju!" She said as she joked.
It was her robe and way to short for me.
"Ok… canlı bahis seet… here in the edge of the bed. Yes with your legs on the floor.
No, NOOOO touching!" She said quickly as she waltzed over to the dresser in a happy state.
"No!" She exclaimed as she opened a drawer and got out a long piece of soft cloth. Next she pulled me back away from the dresser. "Yes come on now and SEET! I will take you to the highest of ecstasy ju haff never beeeeen. Ju trust me now; Okay-ah?" She said purposefully as she put the blind fold up around my head and tied it in back.
"No Peeking now," Anastasia said as she adjusted the front to completely cover my eyes.
She waved her hand fast inches in front of my eyes and I felt the breeze as she did, I guess to see if I could really see anything. I could not.
"Good now relax Ok," Anastasia said.
She sat down in front of me as she put her hands on the side of my hips.
"Skootch a little close to the edge… Okay-ah." Anastasia said.
I moved so I was on the edge but a little uncomfortable.
She must have moved over to the night stand cause I heard the cap of the lotion pop and she squirted a huge amount in her hand and then rubbed both hands. As I heard her squish it in her palms to warm it up I was looking around reaching with my hands for her. Blind folded I could not see anything.
"Wait, just wait. I'm coming but you have to seet on jour hands OK."
"NOOO touching" Anastasia said.
I obliged.
She stepped close and as I heard her breathing she kissed my forehead making sure not too touch anywhere else on my body. She had her hands cupped to hold the lotion I guessed.
She spoke in Spanish from then on.
"Mi amante asombroso voy sí a llevarle al cielo." Anastasia said.
(Yes my amazing lover, I am going to take you to heaven.)
"Dé a su dick enorme el placer que nunca ha sabido." Anastasia said.
(Give your huge dick pleasure it has never known.)
"Soy su amante ahora que le tomaré donde usted me tomó." Anastasia said.
(I am your lover now I will take you where you took me.)
She was kissing me on my neck and the top of my shoulders my dick was rock hard and oozing now. I could smell that amazing perfume she had on the other night. It was everything I could do not to reach up and caress her. She was kissing down my chest now still not using her hands as she continued to whisper in Spanish.
"Mucho más alla de los orgasmos usted ha sabido antes." Anastasia said.
(Far beyond the orgasms you have known before.)
"Le tomaré allí mi amante principal como usted me tomó." Anastasia said.
(I will take you there my master lover as you took me.)
"Usted me dio todo de su pasión para la mujer." Anastasia said.
(You gave me all of your passion for woman.)
She was kissing down to my top of my stomach now and I was squirming big time, she was so close to my dick I could feel her breath on it and her stray silky hairs on my stomach. She was breathing and blowing on the head of my dick but not touching any other part of my body with her lips or hands. The feeling was unbelievable as she blew on the wetness of my precum and her breath had me to the edge already.
"Usted me llevó al lugar que nunca soñaba con." Anastasia said.
(You took me to place I never dreamt of.)
Her pussy was dripping on my foot now and I lifted it to her. I pushed up hard in between her legs and with the other foot on the floor to steady reached my hands around her in a bear hug to pull her on top of me as we fell back on the bed. She reached down to grab my dick with the now hot hand lotion and I thrust into her and she wiggled her hips and torso at the same time.
"Oh Fuck" Anastasia yelled in English "I'm coming!"
I reached up and grabbed the blind fold and pulled it off and pushed her hips down as I thrust up. Her hands still full of love lotion she smeared it on her breasts and was squeezing her nipples I instantly started sucking the back of her hand as she moved it away and put her arms around my head pulling me into her boob squishing it and let out a loud cry in Spanish.
"OH mi dios de mierda no puedo ayudarme que usted es un amante tan principal usted me hace cum incluso cuando estoy intentando hacerle cum." Anastasia exclaimed.
(OH my fucking god I can't help myself you are such a bahis siteleri Master lover you make me cum even when I am trying to make you cum.)
I looked at her and said as best I could in Spanish, I memorized it from an internet translation site.
"Usted es la diosa más hermosa que he visto nunca." I said.
(You re the most beautiful Goddess I have ever seen.)
She stopped rocking, opened her eyes and looked deep into my eyes in total astonishment.
Then Anastasia said in Spanglish "Que, Que, Whaaaaa did you saaaaaa?"
"Usted es diosa más Hermosa" I said
(You are beautiful goddess)
"¿usted piensa que soy una diosa hermosa?" Anatasia whispered
(You think I'm a beautiful goddess?)
"Si Diosa, the most beautiful Goddess". I said
(Yes goddess)
Now with her hands on my chest she pushed herself up at the same time moving her legs wide impaling her pussy on my dick as deep as she could. Then while looking directly into my eyes with such intensity and determination she screamed out loud in Spanish.
"Coja a su diosa para importar el soplar de orgasmo." Anastasia exclaimed.
(Fuck your goddess to mind blowing orgasms.)
She started thrusting a bit up and down and rocking on me, her arms pushing with all her might on my pecks and arching her back to maximize contact with her clit and vulva.
I was shaking my head now, I did not understand what Anastasia just said.
"Que, en inglés (What, in english)" I said in Spanish.
"Ohhhhhhhhhhhhh" she screamed as she was gyrating.
"ingles porfavor, ingles porfavor" (english please), I said frantically wanting to know what Anastasia said.
She looked down at me for a second and in a low guttural tone I will never ever forget.
"FUCKKKKK…. Your…. GAUD-desssssssssHHH…. n…. make me CUUUUUMMMM" Anatasia screamed. in slurred English. Then with breath strained through clenched teeth and looking up, her neck was stretched far, ligaments and veins bulging as she pushed even harder trying to push with every ounce in her upper torso on me to maximize contact with her clit and hot wet vulva she screamed "Ohhhhhhhh!"
I suddenly grabbed her with both hands on the tops of her gorgeous hips and muscled gluts forcing her down hard and thrusting up at the same time. I rammed her cervix hard and felt it on my dick head at my pee hole, hurting me as much as her. This made her cry out in anguish "AAAAAYEEEEEEEEE" she screamed in pain and pulled herself foreword up almost off.
"Oh my fucking… Gaud!!! usted es adentro tan profundo con su monstruo!!! Anastasia exclaimed
(you're in so deep with your monster )
"Jour in too deeppppp!" she pleaded in English.
Then she looked down into my eyes, her boobs swinging in my face she lowered herself and moved her torso so I could suck her right breast in my mouth, which I did obligingly. I then reached up cupping the sides of both breasts squashing them together and alternating sucking each.
"Oh yeah suck my teets!" she cried as she lowered her upper torso to my ravishing lips and tongue like eating watermelon in a contest try to exhume all the fruit quickly.
I let go of her tits and reached around her back to pull her down hard on my face and lips and tongue making sounds like an angry animal.
"I need to teach Ju Spanish quick!" Anastasia cried.
"But now just fuck me… easy…. OK…"
She then reached down between us grabbing my huge slippery dick and pushed her self back down to it. "Go easy on me OK. Fuck me… but easy; jour so huge, jou're going to break jour goddess in half.
"God-dess… I'm going to have fun with these now, ju have no idea." Anastasia snickered as she rocked up and down on me faster and faster.
"Oh yeah… make juor Goddess cum on that fat fucking monster. UHHH Fuuckkkkk YEAHHHH GAUD make me CUMMMMMM Oh Fuuuuuuuuuuucccckkkkkkk meeeeeeeeeeeeee!" Anastasia screamed.
I reached up and bear hugged and pulled down on her waist as she started to cum and was thrusting up.
"Jour goddess is cummmmmming BIIIIGGGG time now Oh fuck MMeeeeeeee". Anastasia screamed.
"viene la diosa viene en ésa los phalas gordos" Anastasia said.
(Come goddess come, on that fat dick)
"Ohhhhhhhhhhhh" she just screamed in a constant tone. I thought she had to breathe at some point but she just kept moaning.
I stopped bahis şirketleri to let her back down to some kind of normalcy.
And she just panted for a bit looking at me and closing her eyes then opening them as she caught her breath.
"Nunca téngame cum así que difícilmente y tanto ame el amo,
usted consisten en coger creíble" Anastasia exclaimed.
(Never…. have I cum so hard and so much love master, you are in-fucking-credible)
"Did Ju cu?" Anastasia asked.
I shook my head no.
"I went from one extreme to the other, barely sex, not good sex, so-so sex, noooo sex, to now Mind blowing, Debilitating, orgasmic, convulsive, I don't know what all sex. Oh my god jou're amazing and that dick you created is worth gold." Anastasia said with the enthusiasm of a kid with a new toy.
There was silence a bit as she came down from her high.
"So am I your lucky goddess who struck gold?" Anastasia said.
I nodded as I held on to her hot body.
With that she started rocking a bit and said "OK now it's jour turn! Fill me with your Thick… hoooottt … goopy… seeds!" She said louder and with purpose then started rocking harder on me squeezing her pussy around my cock with her kegel expertise.
"Fuck jour Gaud-Dess to heaven n fill her hoooottt cunnnntttt!" She screamed out.
"I want all of your juices in my pussy, take me, fuck me, do it. I know you can…"
She was moving faster and faster on me and as she started rocking herself with new found vigor and longer, harder thrusts in Spanish Anastasia exclaimed!
"llévenos ambos al cielo en esa cogida del paseo su diosa a la dicha orgásmica." Anastasia exclaimed.
(Take us both to heaven on that ride; fuck your goddess to orgasmic bliss.)
Then back in English Anastasia screamed.
"Oh Yeah here I go again on that ride OHHHH my gaud, cum with me lover, cum with your Gaud-Dess! She's begging you to fill her hot pussy. Fuckkkkkk me gooooo n cummm with meee to heavennnn!" Anastasia screamed as her pace was feverish now. She was rocking her pelvis quickly back and forth and forcing my dick into some spot deep into her pussy I could feel her pussy squeezing me hard then let go as she rocked.
I could not believe how she was able to make me cum so quickly with her spasming pussy and rocking.
She squeezed my dick so hard and I cried out at the top of my lungs as I felt the blast of sperm jettison with such force outward. It was gut wrenching as every muscle in my body tensed and my pelvis was the highest point and felt my groin heave for all it was worth. I started bucking like crazy as I started cuming.
Then she was yelling at the top of her lungs trying to stay on with the slippery juices everywhere on both our torsos in English and Spanish Anastasia screamed.
"Oh My GODDDD, that's EAT,,, Si Si Si CUM in MEEEEE CUM ON CUM CUM CUM Siiiii Siiiiiiiiiiiiiiii".
It was as though she was on the horse ride of her life on a bucking bronco trying to stay on for the whole ride.
"Oh fuck it's SSSSOOOOAAHH HOTTTT I'm cumming again TOOOOOOOOOOO…" Anastasia screamed again.
"Sienta mi gatito pulsar en su dick gordo!" Anastasia still screaming.
(Feel my pussy pulsate on your fat dick!)
"Su semilla del amo del amor es tan caliente en mi gatito de la diosa." Anastasia screamed.
(Your love master seed is so hot in my goddess pussy.)
"Making me cum and cum and cum!" Anastasia exclaimed.
"Tómeme me llenan que soy el suyo, yo son en cielo con usted junto." Anastasia exclaimed
(Take me, fill me, I'm yours, I'm in heaven with you together.)
Out of breathe and exhausted she fell on my chest.
My eyes were glued to her face as Anastasia said her words while we were both cuming I could not believe anyone could love my dick or fucking so much and keep going on then literally pass out from exhaustion.
6 years of celibacy slammed head on into the most incredible woman any man could image, dream of, let alone want, or even have the pleasure of fucking. But here she was in all her goddess glory sitting and coming on my new fat dick. She slid of the side of me with her arm over my lower chest.
Then in Spanish she whispered as she fell into the deepest blissful sleep.
"Soy del yoursâ del masterâ del amor Gracias por tomarnos el del awayâ en ese del carpetâ de la magia paseo al cielo"
(I am yours…. love master…. Thank you for taking us away… on that magic carpet… ride to heaven.)
End of Chapter 5
Hope you are enjoying my imaginary fling with a Spanish Goddess, there is more to come.