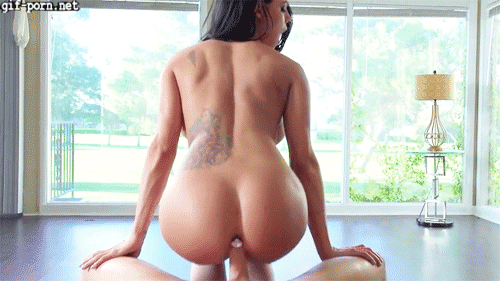 My first story so go easy on me.
*****
*told in Rubi's perspective*
Im Rubi and im a lesbian. Well thats it. Just kidding. Im a senior in highschool and i just turned 18 like 2 months ago. Now i can start selling my nudes to those old men who always email me, just kidding. I'm 5 foot 10 because of my cheer legs (long and strong). I have a nice hourglass figure, 34A breasts (sorry not so big), and a big ass for my body. I'm a pale tan skin tone, and have dark blonde hair, not too long, but not too short. Enough about me, back to what happened.
So im officially out (came out) to the whole school, it spread like wild fire. Mostly because every guy has been drooling over me, but besides the point. And when i say 'whole school' i mean even the principal knows. So what they did is they decided to not let me shower/change while the other woman are changing also. So what happens is after the 15 minutes the ladies get to shower and change after P.E i have finally get to go in after everyone is out of the locker room. Which means im almost 20 minutes late to the next period if i don't hurry up, but at least i have an excuse. Sucks i know, but ive gotten used to it.
There is only 2 lesbians in the school that are out right now, Me and this other girl named Angelica. She did the same to her so we both have to go in after everyone else is gone (great idea putting all the lesbians together alone)But too bad she skips P.E everyday, so i never see her in the locker rooms. Angelica looks a lot like me, she has pale skin, a freckled face, short bright blonde hair. She's about 5 foot 6 and thick. She has 36B breasts, nice thick waist and thighs, curvy in all the right places, and has big ass. Yeah never mind. Nothing like me.
My routine in the locker rooms are usually quite quick because i dont need to be that late to my next class. It's usually just undress, quick rinse, dry myself off, and put on my clothes. Nothing to dramatic.
Today was different though. I usually get horny a lot, but never at school, nothing gets me going. But for some reason today i got really horny while i was undressing.
I took the advantage of being alone and slowly took my clothes of in a very sexual manner, as if i was pleasing someone. Stopping only to rub my nipples between my fingers to give me pleasure.
I head over to the shower area and turned it on. I adjusted the knobs to make the shower nice and warm. I put my towel aside and i went under the shower. I was still so horny as i ran my fingers through my hair so seductively. The more i teased the more horny i was getting.
I finally decided my pussy needs attention, so i learned ways of pleasing it without my vibrators at home. I sat on the floor of the shower area, which was cold and send shivers of pleasure through my naked body, and i spread my legs. I positioned myself so i could let the water drip down on my pussy giving me pleasure. I quietly moaned while i rubbed my sore clit.
I was too deep in lust that i couldnt hear anything around me (not that i cared). So when Angelica opened the doors of the locker room, i didnt hear. bursa escort I was so close to cumming i couldnt stop there. I was closing my eyes and moaning harder each second. When i opened my eyes i was surprised to see Angelica standing right in front of me in her bra and panties. I quickly closed my legs and backed up.
"Oh dont stop now. You didnt even reach your goal point" Angelica said with such lust in her voice
"I didn't even know you were in here. How was I supposed to know? You never take P.E." I exclaimed with shock.
"I thought today I should join in so I don't get a shit grade for this class. I guess I picked a good day to see the show," she announced.
"Now get off the floor," she reached out her hand.
I grabbed her hand and she lifted me up, she did it with alot of force so I would fall forward. Luckily she caught me in her arms before I face palmed the floor. She wrapped her arms around me and I could feel her breasts press against mine. I quickly pulled away but still held her hand. "Now excuse me from getting in your alone time, I'll just be going now. Unless you need some help with your technique," she offered.
"Huh? What do you mean my technique?"
"Well… let me show you."
She walked over to me and moved my hands away from my boobs, exposing my already erect nipples. She turned me around so I was no facing the wall and my butt is now facing her. She pressed my body softly on the cold tile walls which made my nipples harder than before. She spread my legs a little bit and reached under. She then went out and grabbed my hand. She lead it to my wet pussy. She placed my hand on it and proceeded to rub my clit with my own hand.
She let go of my hand and went from behind and started grabbing my ass. She cupped it and squeezed my ass spreading them apart but then closing them again. She gave it light kisses and licked inside my ass cheeks. She patted my ass noting that she was done. I turned back around and saw her head to my backpack, place something in there, then proceed back to getting changed.
I was now as horny as ever, I wanted her on me but I couldn't say that. Right? I remembered that I'm on a tight schedule and hurried up the shower. When I was heading out the door I heard her yell "Leaving so soon?" Which I didn't respond.
In class I couldn't stop thinking about her and me together. I rubbed my pussy whenever I had the chance, but never long enough to make me cum. I reached into my backpack to get a pencil when I found a note. I can't believe I forgot that she left something for me. I opened it up and it read 'Thanks for the show, I would have paid top dollar for that, but you gave it to me for free ;). Call me later if you can. xxx-xxx-xxxx.' I hit the jackpot. I thought about this all day, wondering if I should call her today, or later on to seem not that desperate. I couldn't make a decision. Finally school was ending and I had decided to call her today, but don't think sex right away.
I drove home, which wasn't that far from my school but still pretty long drive, and i unlocked the door. I walked into the dining area where bursa escort bayan I saw a note there from my folks.
'Dear Rubi, Family emergency. Needed to fly to Texas. Decided you'd be better off here alone. Back on Sunday. Love you, stay safe.'
Yes! Now I don't have to worry about them messing up my time with Angelica. I decided to wait till 5:00 pm to call her, to make sure I'm ready for her coming. I was ready to call her and tell her to come at 5. I rang her up and she answered on the second ring.
"Hello?" She answered. It's sounded as if she was on the road.
"Hi, Angelica?"
"Speaking."
"Its Rubi, from gym. I was wondering if you would like to come at my place later?"
"Oh hey Rubi. Don't worry I didnt forget you. And sure, what time?"
"5:00 pm if that's fine with you?"
"That's perfect. Did you want me to bring anything?"
"Just your cute self" maybe I was too self confidence in that reply.
"I like the way you think. Alright see you at 5 then."
"Ok. Ill let you the information"
"Ok bye"
"Bye" *click.*
Yay!! I almost jumped up in happiness. That's the first time I've been that haply for someone to come over. This girl is changing me. It's 3, which means I have 2 hours to get ready. That's perfect. I knew I needed to impress her so I did the most I could. I showered and used good smelling shampoo and body wash, put on natural makeup, added subtle hints of glitter on my body, and cleaned my whole house. I decided to wear cute leggings with a nice cropped hoodie and matching lingerie. I set up movies and ordered pizzas, so hopefully that can be an ice breaker if things don't work out sexually.
Almost 15 minutes later I heard the doorbell ringing. I was so nervous even though I spent almost half an hour preparing myself for this. I opened the door and I let her inside the house. I hugged her hello and she handed me small bouquet of flowers. Cute yet cliché. She was wearing not too skinny high waited skinny jeans, and a cute croptop. Her bright pink bra showed through her thin shirt, I was already getting so horny. We invested in small talk but we both knew what we wanted. Each other. She complimented me and started rubbing my thigh.
"You look so sexy in leggings, I wish I could just stay here looking at you forever." She said.
"Me? Look at you, your body fits crop tops, your stomach is so hot."
I got up from the couch to get a drink and I didn't realize she got up also and was behind me. I quickly turned and bumped into her. She stumbled back and tripped on the rug causing me to fall on top of her. We burst into laughter for ages then we stopped and looked at each other. I was still on top of her on the floor.
I decided to make the first move and gave her a quick kiss. She sat up and looked at me, then she pulled me in to a deep passionate kiss. She was holding my hips and thrusting them closer to her as we kissed. I opened my mouth a got my tongue slowly circling around her mouth. She joined in and our tongues meet and slow danced together in our mouths. My hands were running escort bursa down her back from inside her shirt. I pulled out of the kiss and told her we should go into my room. I lead the way to my room.
When we entered my room, I softly pushed her on the bed. We immediately got back to where we were and kept kissing. I was inside her shirt and I pulled away to take off her shirt. Following me she then took of my hoodie, leaving us just in our bras and pants. I moved on from her lips and gave her soft but wet kisses on her neck, softly biting at it giving her pleasure. I kept heading down and started kissing at her collar bones.
I got to her bra, I kissed on her bra then I reached behind her back and un hooked her bra. Her big tits poured out so beautifully. I then removed my own bra and pressed our breasts together. Our colliding body's made me crave her more. Her nipples were erect and perky. I twisted her right nipple while I started gently sucking on the left one. After giving the left one too much attention I attended the right nipple. I placed my mouth on it and moved my tongue in circles around it.
I grew impatient and wanted her sweet juices. I pulled down her jeans and through them on the ground. I spread her legs open and kissed the inside of her thighs, pulling on her thong, teasing her. I placed my mouth on top of her panties and moved my tongue to fell how soaked her pussy was. I pulled of my leggings and my panties, revealing my sweet juices trickling down my legs. I placed my head in between her legs and kissed her clit. I got my tongue and licked the insides of her lips, giving her a good tease. She moaned my name begging me to tongue fuck her.
"Please.. Oh Rubi.. Don't…Ohhhhhh…" She moaned.
"Oh, how can I say no to that face," i said.
I put my tongue in her and started rubbing her clit. I moved my tongue just as I would want it. In then out. Over and over. Her moans kept growing louder and louder. I then put a finger in her pussy and licked her clit. I flicked it with my tongue which gave both of us chills. I felt her climax, I quickly put my mouth on her pussy and soaked up all of her amazing juices as she climaxed. Hearing her cum made me get so wet.
I decided to please both of us i would get on top of her. I climbed on her and kissed her so she can taste her own pussy. I scooted her more back on the bed and sat her up. I spread her legs open and spread mines also. I scooted in and let my pussy touch hers. Just the touch of her pussy on mine made me moan a little. At first I moved slowly to give a little taste of what it feels like. I moved up the pace and held on to the bed. Our pussies were colliding our juices and making us feel amazing. I moaned loudly as I picked up the speed. Our short little squeals while grinding our pussies were so damn sexy. While we were going fast I heard her moan long and realised she was cumming. Her cum on my pussy felt amazing and made me cum also.
"I'm… I'm.. cumming… OohhAh" i exclaimed.
I started slowing down and I placed my pussy on her face so she can lick of our cum on my pussy. After she was done I went and licked her pussy clean.
I collapsed next to her on the bed. We were both breathing heavily. After we got our breath back, I pulled her in for a long passionate kiss. Then we both fell asleep and the end.